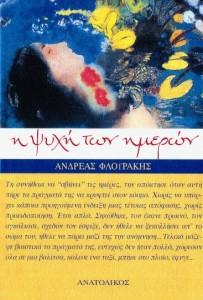 Alma in her glass jar, exhausted, stood still in one spot. He observed her. Through the transparent body he saw her heart, moving back and forth forcefully, almost beating the prissy skin (he guessed even the sounds). There wasn't much to think about, it was obvious, she would be dead any minute now. He should do something. But what for? It was only a goldfish, with just a little money he could buy another one. Why should he stop the natural course of things?
Curve. Depth.
Up there the water surface. "Go on".
The kitchen of the house, after so many years and still the same. The table fixed to the wall, above it the framed picture of the Last Supper, stickers on the fridge door, the fruit bowl filled with bits and pieces, and that familiar smell. Mum was making supper. For both of them. It was pasticcio. He wasn't wrong, his favorite food. And she was trim today. With a long, beige dress and younger, almost his age. Peacefully, they took their places at the table. "You look strange today". Was she really, and what had happened?